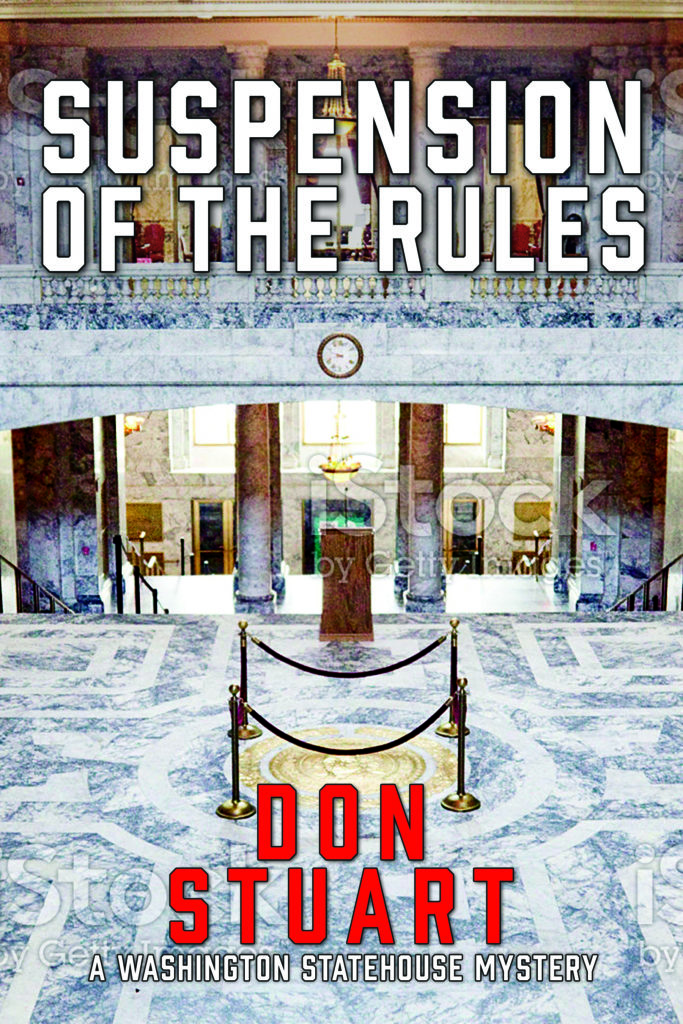 Welcome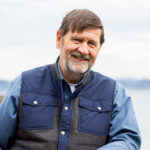 Don Stuart is an advocate for the economic, environmental, and political sustainability of working natural resource lands and fisheries. His 20 years of lobbying experience in state legislatures and in the U.S. Congress has informed his latest books—two of which are mystery novels set at the Washington State capitol.
Suspension of the Rules: A Washington Statehouse Mystery
Don's newest novel is now available: Order Now.
"There, face down and inert in the fetid liquid, was the unmistakable shape of a human body. Resting beside it, as if carefully placed there upon the lagoon's crusted surface, was a spotless white, ten-gallon Stetson hat–the well-known personal trademark of their missing host, Fortis Henry."
When a respected dairyman is found dead in his own new dairy livestock waste lagoon, his apparently accidental death ignites a deeply troubling furor in the Washington State Legislature. Lobbyist Sandy Dalton's investigation uncovers the killer while also placing him and those close to him in danger from the fallout of a scandal that shakes the Washington State Legislature to its core.
More about the book | Buy Suspension of the Rules
Final Adjournment: A Washington Statehouse Mystery
Don's novel! Available: Order Now.
"Seated inside, behind an immaculate oak desk, was the Senator himself. He leaned far back in his huge executive chair. His arms hung limp at his sides. His suit jacket was opened wide and he wore no tie. In the center of his perfectly starched white shirt was a large dark stain. And from the center of that stain protruded the intricately carved bone handle of an antique Native American hunting knife."
The scenic campus of the Washington state capitol is outwardly calm, but the Legislature is in session and no one better understands the turmoil that swirls beneath the surface than professional lobbyist Sandy Dalton. In the middle of a busy day, a powerful senator is found dead in his office with an antique Native American hunting knife in his chest. . . .
More about the book | Buy Final Adjournment
Barnyards and Birkenstocks
Don's landmark non-fiction book, Barnyards and Birkenstocks: Why Farmers and Environmentalists Need Each Other, is available from Washington State University Press. The book describes realistic steps toward a future that includes both prosperous, sustainable agriculture and a flourishing, healthy environment.
More about the book | Buy Barnyards and Birkenstocks
Other Research & Writings
Don provides writings and research on agriculture, salmon, natural resources, and the environment and on the political dimension in which they survive or fail. These materials are made available here as a resource for those seeking practical ways to preserve the environment while conducting economically viable natural resource enterprises. Explore more research & writings.